Measuring equipment and safety
To facilitate the installation of bearings, we also offer NTN-SNR clearance strip kits, an infrared thermometer and heat-resistant mounting gloves.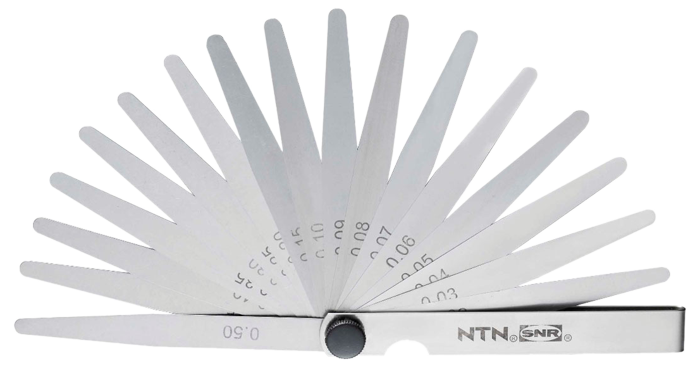 This product group will grow over time as new products are added to the selection.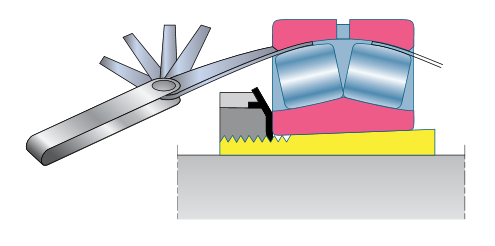 NTN-SNR clearance strips, 100, 150, 300
The clearance strip sets consist of 17 strips calibrated to the nearest hundredth of a millimeter, the length of which is selectable. Options are 100mm, 150mm and 300mm. The strips make it easy to check the bearing clearance after installation, ensuring that the position of the bearing rollers as well as the outer circumference is correct.
NTN-SNR Infrared thermometer
NTN-SNR LASERTEMP 301 / IR enables accurate temperature measurement using infrared technology. The scale of the meter is sufficient from -50 ° C up to 850 ° C, exposing worn or overheated bearings. The device is light and compact, weighing only 0.23 kg and is easy to carry when carrying out random measurements or maintenance cycles.
NTN-SNR mounting gloves
Mounting gloves are a great help when heating bearings with either a resistance or induction heater. The gloves are made of Kevlar fiber and momentarily insulate temperatures up to 350 ° C without fear of burns. The gloves are delivered in size 10.5.
Advantages of NTN-SNR mounting gloves:
Meets the safety regulations of EN 388 and EN 407
Lint-free heat-insulating material (Kevlar fiber)
Ask our experts for more information
Markus Virkkala
markus.virkkala(at)kraftmek.com
+358 50 5930 074
Contact us using the form
Lubrication equipment and tools easily from the online store