Renold's transmission chains have the advantage of a durable structure based on deep-drawn rollers and various surface treatments
There are several different variations and product series in the chains selection from which you can find a solution for all applications.
A very wide range of chains and chain structures are available depending on the application: sleeve chains with rollers, hollow pin chains, side-bending chains, long split chains, welded steel chains for conveyors and traction and scraper sites, escalator and agricultural chains, sawmill applications and special chains.
We also supply sprockets machined in both plate and hub models and with conical sleeves.
Power transmission chains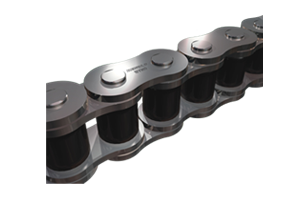 Products for power transmission easily and effortlessly from our online store