Re Controlli Industrial track tension controllers for adjusting the tension of paper, plastic and various webs.
Since more than 40 years, Re Controlli Industriali has been designing and producing tension controllers
Versatility, reliability, good efficiency and a competitive price reflect Re S.p.A's track tension controllers.
LOAD CELLS
Accurate detecting of material tension is important in adjusting web tension. The wide range of force sensors implemented with Re's strain gauge technology guarantees an accurate and reliable result in all kinds of conditions. In addition to flange, through-shaft and force sensors, Re's range also includes sensor rollers.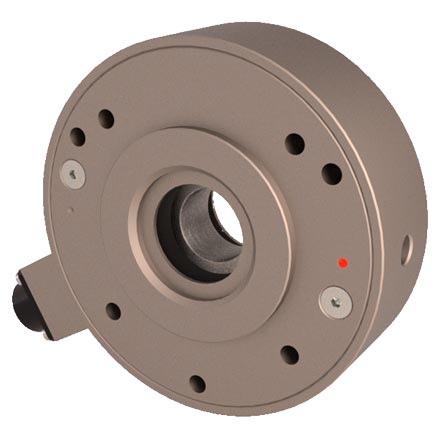 WEB GUIDING SYSTEMS
Material alignment in unwinding and rewinding devices is essential when quality productivity is desired. The web guide system ensures fast and accurate material position correction. This brings significant savings in maintenance costs. Re offers control systems for various materials and applications.
WEB VIEWING SYSTEMS
Monitoring the material while the machines are running reduces quality defects, maximizing productivity and quality. The ReGuard and ReVision systems allow real-time monitoring of print parameters.
SHAFT AND SAFETY CHUCKS
Re offers a wide range of expansion shafts made of aluminum and steel. These can be used to unwind and fasten different rolls, regardless of material or weight. The range's friction shafts ensure precise winding without damaging the rollers. All Re axles are customized according to the customer's wishes. Safety seats complete the product range.
MECHANICAL SEATS
Wide range of sleeve mounting sockets available for shaftless open and fasteners. All sleeve seats are designed and made of durable materials to minimize maintenance needs. The seats provide a tight grip on the sleeve and winding is done with the right forces. Seats are available for a variety of uses. Traditional axial drives, rotating versions and pneumatic seats.
ROTARY CONNECTORS
Rotating connectors for water, running oils and air. Sizes 1/8 "- 2", with standard or graphite bearings.
Ask our experts for more information
Jarkko Lamminpohja
jarkko.lamminpohja(at)kraftmek.com
+358 400 446 178
Janne Sorvari
janne.sorvari(at)kraftmek.com
+358 40 7704 808
Contact us using the form
Products for transmission easily and effortlessly from our online store