Flexible couplings, CENTA
CENTA has been solving its customers' transmission and torsional vibration problems since 1970.

Numerous innovations in the industry, a comprehensive product range and its global distribution network make CENTA a leading manufacturer in the industry. Solutions can be found for applications in industry, the sea, railways and power plants.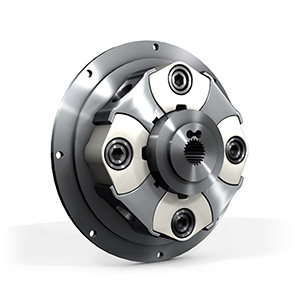 See application examples:
Marine
More than half a million installed CENTA switches have proven their durability and reliability in tougher conditions in the world's seas. This success story continues. Whether it is a speedboat, luxury boat or a larger ship, the solution is CENTA.
Industry
CENTA offers a solution for all industrial switching needs. See the link for application examples and more detailed product information.
Energy
CENTA is a pioneer in the wind power industry with more than 25 years of experience. Flexible product development and a wide range of ready-made solutions prove that CENTA is the right choice as a transmission partner in the wind power industry.
Rail traffic
When delivery reliability and dependability in all conditions are combined with longevity and comfort, the solution is CENTA.
Ask our experts for more information
Jarkko Lamminpohja
jarkko.lamminpohja(at)kraftmek.com
+358 400 446 178
Ilpo Pinola
ilpo.pinola(at)kraftmek.com
+358 40 5768 170
Contact us using the form
Couplings easily and effortlessly from our online store