The Italian RE has been designing and manufacturing brakes and clutches for over 40 years.
Pneumatic brakes and clutches
Good performance, long service life, easy maintenance and consideration for the environment, e.g. using asbestos-free brake pads are known properties of RE.
The patented Extreme XT7 and XT10 are compact, efficient and precise brakes with a life of up to 7 years.
The modular CX is a solution to the braking needs of 0.75 to 4620 Nm. A suitable brake can be found in five different brake sizes and by selecting the number of brake calipers from 1 to 14 (depending on the model).
Brake Calipers, CX, CX Nano, SA
compact size
also as an emergency brake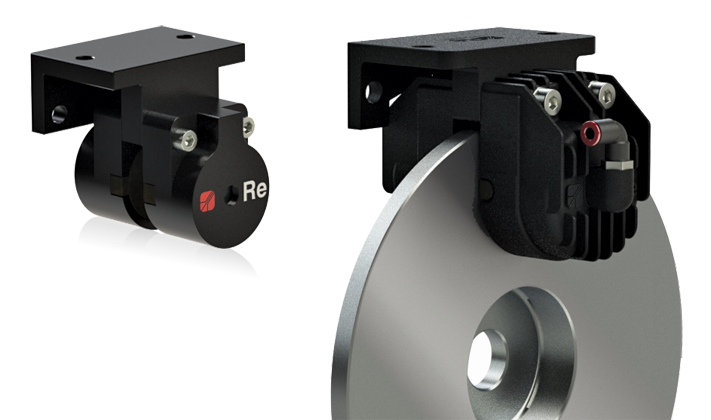 Electromagnetic powder brakes and clutches
Precise RE powder brakes are suitable not only for printing machines but also for e.g. packaging machines.
Eleflex mini
For low braking torques and precise adjustment.
Eleflex
12 – 500 Nm
A heat evaporator or fan can be connected
Powder brake controller LEO and FP.25
Ask our experts for more information
Jarkko Lamminpohja
jarkko.lamminpohja(at)kraftmek.com
+358 400 446 178
Janne Sorvari
janne.sorvari(at)kraftmek.com
+358 40 7704 808
Contact us using the form
Products for power transmission easily and effortlessly from our online store