Hydraulic nuts and accessories
NTN-SNR's hydraulic nuts are designed for the installation of tapered bush bearings.
Nuts are available for different shaft sizes from 50mm up to 1000mm
The advantage of NTN-SNR over competitors' solutions is the piston spring load return. This avoids unnecessary oil spills compared to conventional hydraulic nuts, which require the piston to be manually compressed at the end of the job.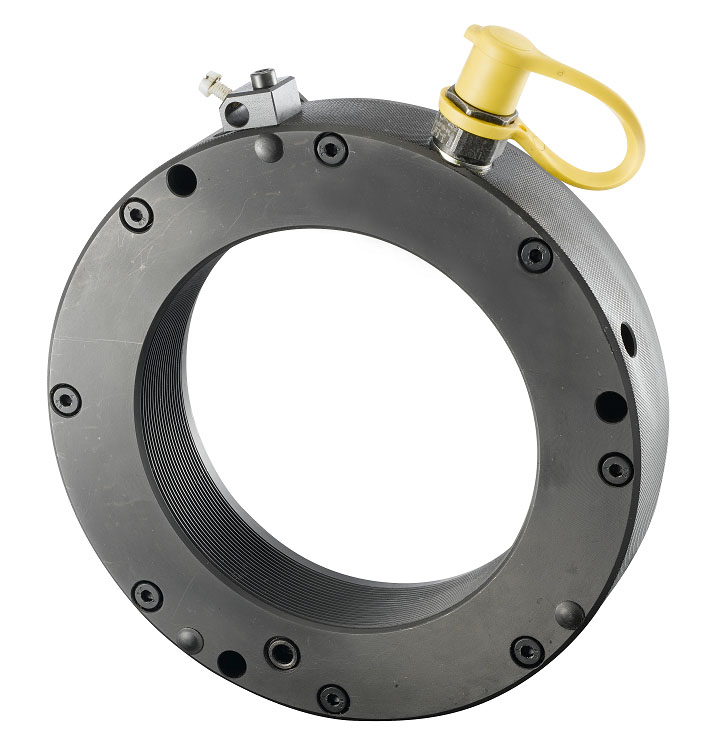 Accessories
NTN-SNR also offers the accessories needed for the job, such as hydraulic hand pumps, throwing bells, adapters and hydraulic oil.
You can learn more about the use and operation of the hydraulic nut via the YouTube videos below:
Bearing removal
by means of a hydraulic nut
Bearing installation
by means of a hydraulic nut
Ask our experts for more information
Markus Virkkala
markus.virkkala(at)kraftmek.com
+358 50 5930 074
Contact us using the form
Lubrication equipment and tools easily from the online store